ATTENTION:
Please exit this session and use any browser other than Internet Explorer.
The site is likely to not function properly in Internet Explorer
since Microsoft officially ended support.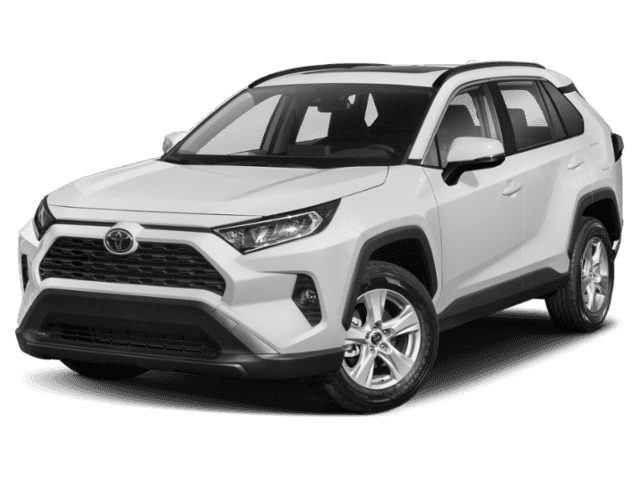 2020 Toyota RAV4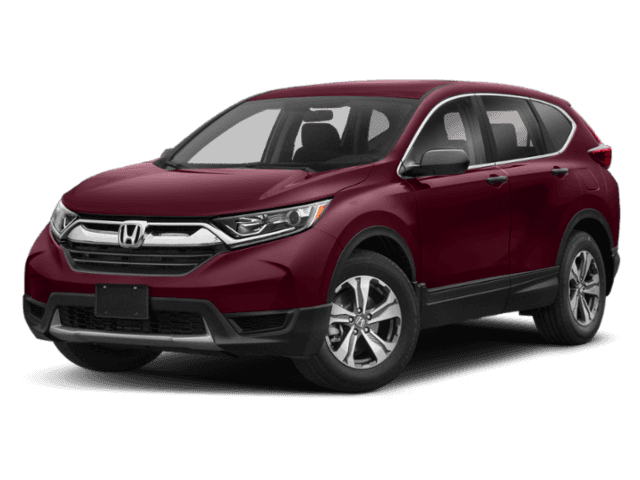 2020 Honda CR-V
2020 Toyota RAV4 vs. 2020 Honda CR-V
Drivers from Thomasville to Tallahassee are in the market for a reliable compact crossover. This vehicle class is very competitive and many drivers find themselves comparing the RAV4 vs. CR-V. The team at Valdosta Toyota has done extensive research, and it is clear when looking at the new Toyota RAV4 vs. Honda CR-V, the Toyota RAV4 comes out on top. This is because the RAV4 comes packed with more standard horsepower, active safety features, and impressive off-roading capabilities.
For Valdosta area driver who preferred Honda because of Apple CarPlay, rest assured, the new Toyota models feature Apple CarPlay and Android Auto. Read on to compare the 2020 Toyota RAV4 vs. Honda CR-V with Valdosta Toyota.
Standard Toyota Safety Sense 2.0
Advanced Safety Technology
Honda Sensing Requires Trim Upgrade
Toyota RAV4 vs. Honda CR-V: Safety Features
It's common for Albany drivers to be drawn to the many advanced driver assistance and safety features in the SUV class. Toyota has worked tirelessly to stay ahead of the competition in this area. Read on to see how the safety features are superior on the RAV4 vs. CR-V.
Valdosta drivers will find Toyota Safety Sense 2.0 standard across the entire RAV4 lineup.
While Honda Sensing has some similar safety features, Honda requires drivers to upgrade its CR-V model to unlock safety tech that Toyota makes as a standard.
Even when opting to upgrade to a CR-V with Honda Sensing, there are Toyota Safety Sense features you won't have access to on the Honda. This is inclusive of Lane Tracing Assistance, Automatic High Beams and Road Sign Assistance.
Furthermore, Toyota gives drivers more advanced safety options: Blind Spot Monitoring and Rear Cross Path Monitoring are available as options on the base RAV4 while Honda requires trim level upgrades before they're made available.
Performance
Thomasville-area drivers comparing the performance of Toyota RAV4 vs. Honda CR-V will see that the RAV4 pulls ahead of the competition in these areas as well. Read on to see what's under the hood of each base trim:
2020 Toyota RAV4 LE FWD
Engine: 2.5L 4-cylinder
Horsepower: 203 hp
Torque: 184 lb-ft
Transmission: 8-speed automatic transmission
2020 Honda CR-V LX FWD
Engine: 2.4L 4-cylinder
Horsepower: 190 hp
Torque: 179 lb-ft
Transmission: continuously variable transmission
Upgrade to Adventure
The 2020 RAV4 Adventure comes equipped with capabilities and features that you Tallahassee drivers simply won't find in any Honda CR-V configuration:
120V/100W Power Outlet in the Rear Cargo Area
Dynamic Torque Vectoring All-Wheel Drive
Towing Capacity of Up to 3,500 pounds
Compare the RAV4 vs. CR-V at Valdosta Toyota
It is clear that the RAV4 is the winner in this Toyota RAV4 vs. Honda CR-V comparison. Here at Valdosta Toyota, we believe that the best way to judge a vehicle is to take it out for a test drive. In doing so, you can explore the different RAV4 configurations to find one best suited for you. In need of financing? Our finance team is standing by ready to assist you in finding the right vehicle to fit your lifestyle and budget. Contact us to learn more and schedule a test drive today!