ATTENTION:
Please exit this session and use any browser other than Internet Explorer.
The site is likely to not function properly in Internet Explorer
since Microsoft officially ended support.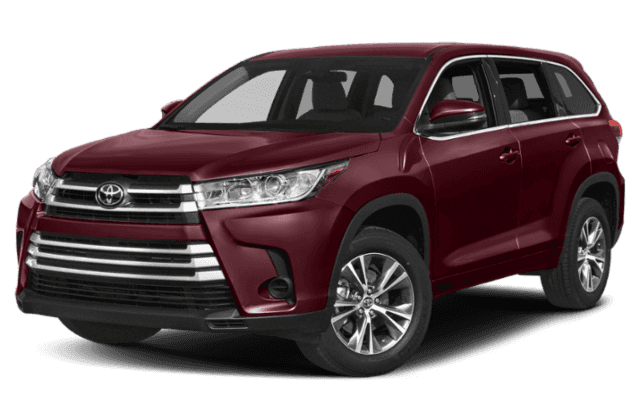 2019 Toyota Highlander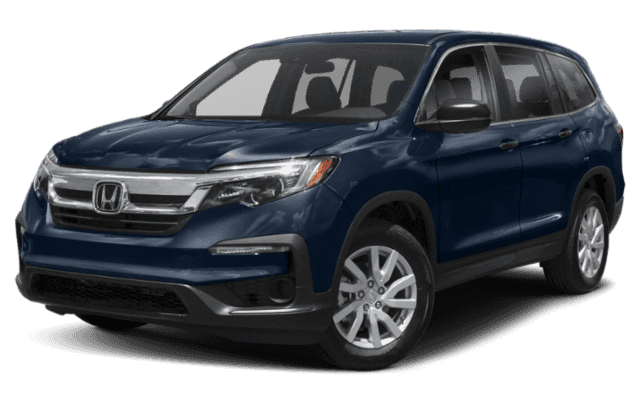 2019 Honda Pilot
2019 Toyota Highlander vs. 2019 Honda Pilot
20 mpg city/27 mpg highway*
19 mpg city/27 mpg highway
8-Speed Automatic with Manual Mode
The 2019 Toyota Highlander and the 2019 Honda Pilot have received high praise and recognition from industry experts and drivers alike. But what happens when you compare these midsize SUVs against each other? Both offer similar features like three rows of seating, standard driver assistance safety systems, and loads of space for passengers and cargo. While they have these similarities, only one SUV will sit proudly on your Thomasville-area driveway. Which one will it be? Compare the 2019 Toyota Highlander vs. 2019 Honda Pilot with Valdosta Toyota.
---
---
Pilot vs. Highlander: Performance
The new Toyota Highlander offers an I4 engine, but since the V6 is available on every trim level – and standard on all models other than the baseline LE – we think it will be more beneficial to focus on the powertrain.
The Toyota Highlander V6 has a slight edge over the Pilot V6. While the Pilot and Highlander have almost the exact amount of torque (with 262 lb-ft and 263 lb-ft, respectively), the Highlander has the advantage when it comes to horsepower. The Highlander offers 295 hp, compared to the 280 hp the Pilot offers.
Even with a midsize SUV, Tallahassee drivers will enjoy the excellent towing power. Both the Honda Pilot and Toyota Highlander can tow up to 5,000 pounds.
Both SUVs come standard with an automatic transmission, but Toyota offers eight speeds, while the Honda only offers six.
With an energized hybrid powertrain, the Highlander offers 306 hp, gets an EPA-estimated 30 mpg in the city and 28 mpg on the highway*. The Pilot fuel economy maxes out at 19 mpg city and 27 mpg highway.
---
Pilot vs. Highlander: Stability and Handling
Both vehicles are equipped with an abundance of standard driver assistance safety features. However, the 2019 Highlander outshines the Pilot in key areas, which is why Albany drivers prefer the Highlander.
When you're trying to park in a tight spot, every inch counts. From bumper to bumper, the spacious Highlander is a full four inches shorter than the Pilot.
The Highlander can better handle right turns than the Pilot. The former's turning radius is just 38.7 feet, compared to 39.4 feet in the Honda.
Also, the Highlander is more evenly balanced from front to rear. Its weight distribution is 53% to 47%. This means it's more stable than the Pilot, which has a front/rear weight distribution of 56.1% to 43.9%.
Thomasville drivers will get a bird's eye view camera, driver alert monitor, and downhill assist control in the new Highlander. These advanced safety features are not available with the new Honda Pilot.
---
Test Drive the 2019 Toyota Highlander at Valdosta Toyota
If you are ready to upgrade your Tallahassee commute, visit Valdosta Toyota to experience the 2019 Toyota Highlander firsthand. We will explore the Highlander configurations, go over the interior features, then hit the Valdosta roadways for a test drive. Apply for financing, get an estimate on your monthly payments with our payment calculator, and explore the Toyota Highlander lease deals before stopping by our showroom. Contact us today with any questions! We also have your first look at what to expect with the upcoming 2020 Toyota Highlander interior!