Storm Relief Customer Support Program

A LETTER FROM THE GENERAL MANAGER
It is both an honor and a privilege to be part of such an amazing community that pulls together in times like these. Idalia was one of the worst storms we've seen. It has affected so many, and it continues to affect so many. Our hearts and prayers go out to everyone who has been impacted.
As our communities and families begin to rebuild, we'd like to offer our assistance in the few ways that we – as your source for all things automotive – can. While we can't match the heroic efforts of the linemen, first responders, and everyday citizens that have gone above and beyond to help their neighbors, we want to play our part.
Many of you had damage to your vehicles, and our team at Valdosta Toyota is providing support and funds to help get you moving again. Our Collision Center and Service Department are providing complimentary vehicle inspections to ensure your vehicle is ready to get back on the road. Our expert team in our Collision Center can efficiently work with your insurance providers to repair any dents or damages to your vehicle, and our award-winning Service Department has increased its capacity to handle the influx in maintenance and repair needs. We are providing discounts on all repairs, no matter how major or minor.
We are also providing relief funds for any customer who sustained damage to their vehicle by offering our lowest prices plus an additional $1,000 in storm relief funds available to anyone with an insurance claim. These funds can be combined with all other offers and incentives available on a new vehicle.
Together, we will rebuild our community stronger and better.
Your friend, neighbor, & General Manager of Valdosta Toyota,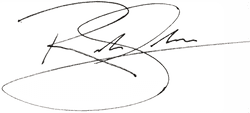 RICKY STOKES
---
SALES SUPPORT – $1,000 REBATE
In support of customers who were impacted by the effects of Hurricane Idalia, through our partners at SET Finance, we are providing special Storm Relief Coupons to assist in replacing their damaged vehicle. Any customer who qualifies for Southeast Toyota's $1,000 Storm Relief Customer Support program is also eligible for a rate discount off their next lease or retail contract with SET Finance.
Program Dates

: New vehicle MUST BE sold, reported, and contracted between August 29, 2023 and November 27, 2023. Note: Vehicle must be funded by December 18, 2023.

Program Vehicles

: New and untitled 2023 or 2024 Toyota models

Insurance Claim Documentation

: Any customer that shows a copy of their insurance claim form or official verifiable documentation from their carrier indicating their vehicle was damaged (vehicle does NOT need to be a Toyota) or totaled as a result of severe weather or flooding between 8/29/23 and 9/1/23 will qualify for this Customer Support Cash Program. Insurance claimant name must match retail customer information.

Other Parameters

:

Only one Storm Relief Coupon allowed per deal (must be included with contract package)
Coupon is combinable with other available coupons and eligible discounts
Coupon may be utilized with all standard and special programs
All other new retail and lease program parameters apply
---
SERVICE & COLLSION SUPPORT – FREE INSPECTIONS
But for those of you just wanting to ensure that your current vehicle is back to being road-ready, our Service Department and Collision Center are here for you. Work with our experienced experts to provide you with a no-cost, comprehensive inspection of your vehicle. At that point, we will provide you will a diagnosis of the vehicle, our recommended actions, and the potential costs. If insurance is involved in remedying the vehicle, we will also help you navigate those complexities, ensuring that everything is properly documented, repaired, and paid for.
---