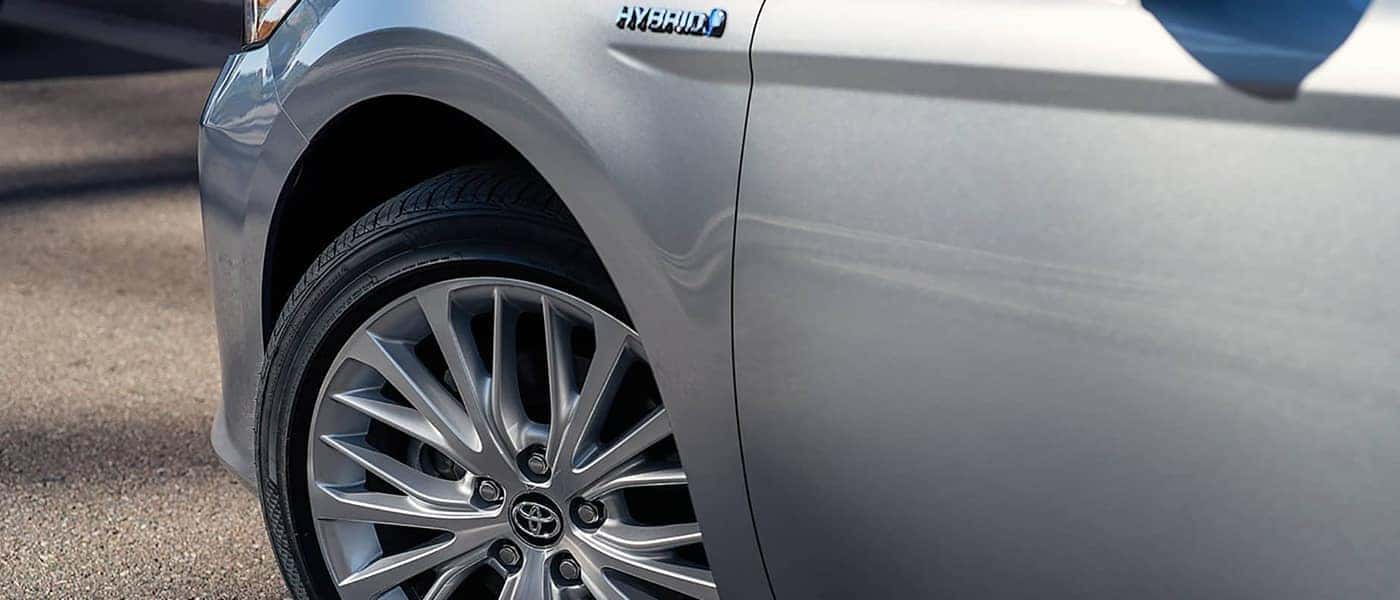 When people visit our Valdosta dealership, they often have quite a few questions about our new hybrid vehicles. What's the difference between hybrid vs. gas cars? What are the advantages of hybrid cars? The hybrid experts at Valdosta Toyota have a guide to the best electric or hybrid cars and the best AWD hybrid cars. It also answers the top questions like "how does a Toyota hybrid work" and "how long do Toyota hybrid car batteries last?" Learn more about hybrid vehicles before getting in touch with our team to set up a test drive and learn some pros and cons as well
Hybrid vs. Gas Cars
Hybrid vs. gas cars – what's the difference? Hybrid cars combine a gas-powered internal combustion engine with battery-powered electric motors for better fuel economy. A gas engine runs on gaseous fuel, like coal gas, natural gas, or producer gas. When you run low on gas, bring your vehicle to your local Tallahassee gas station and fill it up.
Advantages of Hybrid Cars
A hybrid car does have a gasoline-based engine, an electrical motor, and a hybrid-electric battery that operates differently. For instance, some hybrids will use their fuel engine to get power and charge the electric motor for stronger gas mileage, which is excellent for long road trips to Thomasville and family vacations. Some other advantages of hybrid cars include:
Improves average MPG ratings
Environmentally friendly
Optional power setting options for stronger performance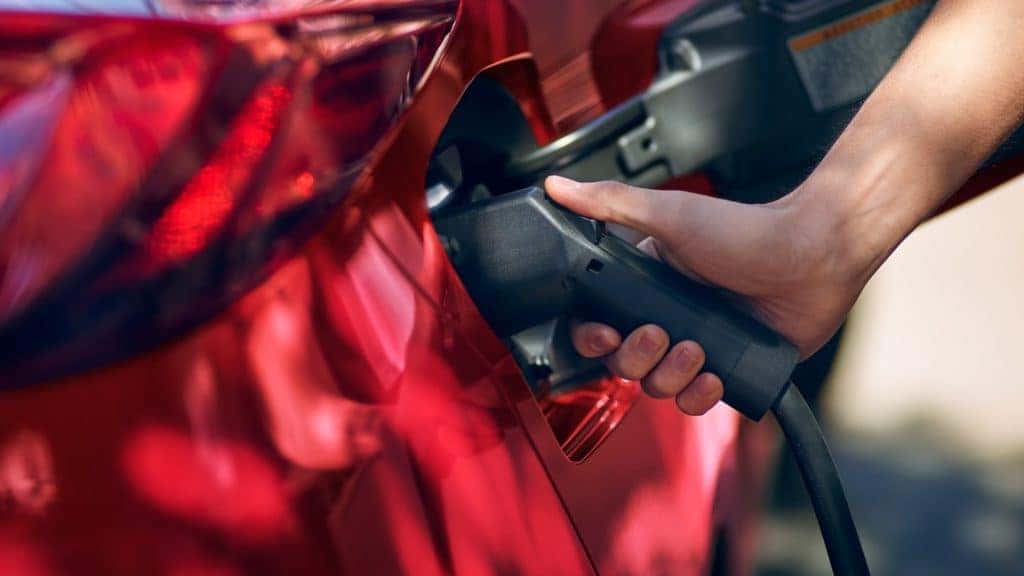 How Does a Toyota Hybrid Work?
Most hybrid vehicles can run just on electricity or combine both of their energy sources to increase acceleration. A plug-in hybrid battery is larger and gets charged at a charging station. Let's use the Toyota Prius – a parallel hybrid – as an example. The new Toyota Prius uses an electric motor and gas engine that's separate from one another; they both can run on their own. The Prius was designed to allow Albany drivers to use the electric power stored in the battery instead of gasoline power when possible. You would use the electric motor at low speeds, but once you drive faster on the highways in Valdosta, you would use both electric and gasoline engines since more power is needed, and the electric motor alone isn't enough.
Hybrid Performance
Contrary to what many skeptics think, electric cars are not slow vehicles. In fact, many hybrids are easy to drive, affordably-priced, and offer more power than you may think. Hybrid cars have an electric motor that send energy to the wheels along with their gasoline engine which gives the vehicle extra power – more than a standard vehicle in some cases. For example, the RAV4 Prime can do 0-60 mph in a projected 5.8 seconds, making it the second fastest acceleration time in the Toyota lineup. Stop by Valdosta Toyota in Valdosta to get behind the wheel, so you can see firsthand what our Toyota hybrids can do.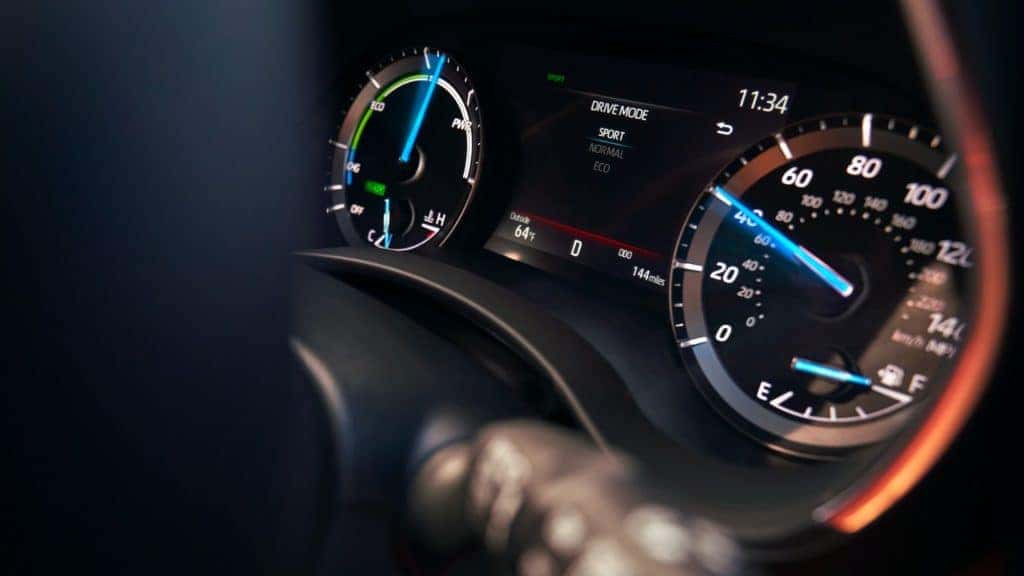 Best Electric or Hybrid Cars
If you're stepping outside of your comfort zone and opting for a hybrid vehicle, you're probably wondering what the top hybrid cars for 2020 are. U.S. News put out their list of top hybrid cars, and in the number one spot is the 2020 Toyota Camry Hybrid – with the 2020 Toyota Avalon Hybrid and 2020 Toyota Corolla Hybrid in the third and fourth spots, and the 2020 Toyota Prius Hybrid rounding out the top 10. As you would expect, Toyota has some of the best AWD hybrid cars on the market.
Get in touch with our sales team so you can check out the best AWD hybrid cars right here at Valdosta Toyota!
How Long Do Toyota Hybrid Car Batteries Last?
How long do Toyota hybrid car batteries last? The expected lifespan of a Toyota hybrid battery is 10 years or 150,000 miles. This is also what the Toyota battery warranty covers for all hybrid, plug-in, and Fuel Cell Electric Vehicles. The Valdosta Toyota service center has a team of Toyota-certified and trained technicians who can answer any questions your hybrid battery maintenance and warranty coverage.
Test Drive a Toyota Hybrid Today!
When you're ready to upgrade your ride with a fuel-efficient and environmentally friendly Toyota hybrid, peruse our hybrid inventory before getting in touch with our sales team to set up a test drive. We can't wait to get you behind the wheel of the hybrid that's going to enhance your driving experience. Be sure to browse our vehicle specials and lease offers for added savings!