ATTENTION:
Please exit this session and use any browser other than Internet Explorer.
The site is likely to not function properly in Internet Explorer
since Microsoft officially ended support.
2021 Toyota Sienna Hybrid Preview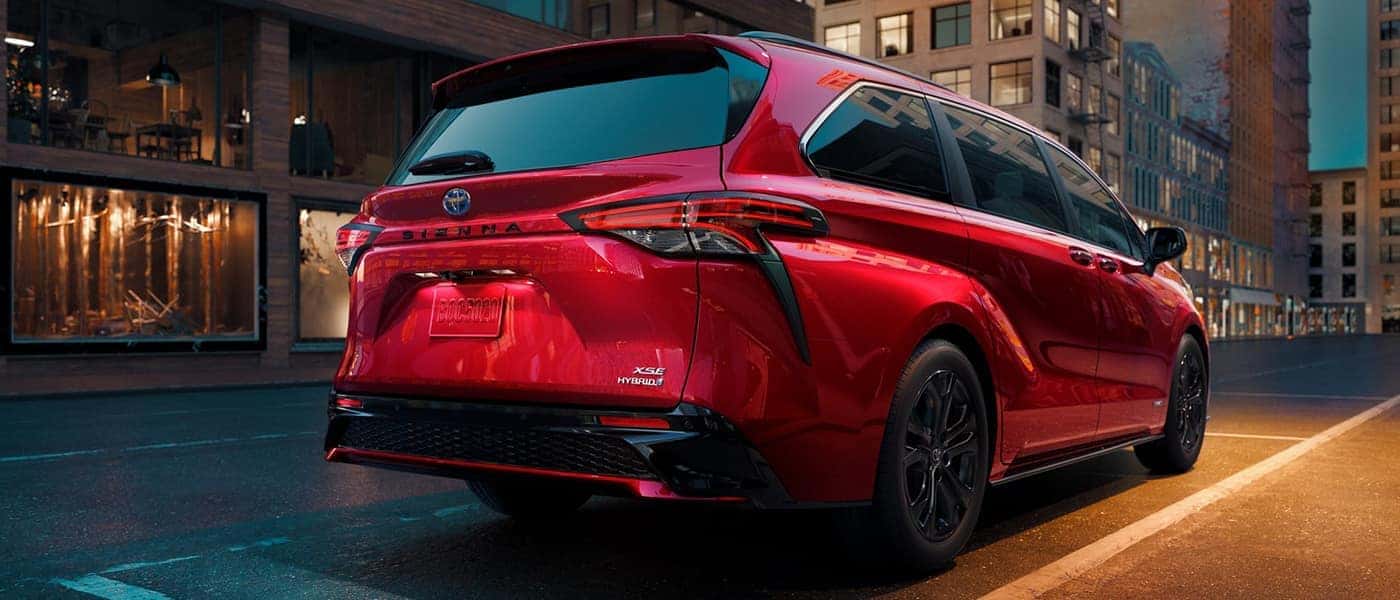 Looking for a new Toyota Sienna in Thomasville? Fully redesigned for 2021, the full redesigned Sienna will only be available with a hybrid powertrain. When it comes to fuel efficiency, Toyota hybrid technology has kept the automaker ahead of the curve since the beginning. For the Sienna, Toyota employed two electric motors that work in concert with a 2.5L four-cylinder engine, generating a total 243 horsepower.
So when will the Toyota Sienna hybrid be available? Models are slated to hit our Valdosta lot as early as the fall of 2020. Join the Valdosta Toyota team for an exciting preview of what you can expect from the Toyota Sienna Hybrid!
2021 Toyota Sienna Hybrid: Price and Trim Levels
Toyota hasn't officially released 2021 pricing, but auto experts estimate that the Toyota Sienna Hybrid will start around the $32,000 mark for the lower trims, and rising to around $50,000 for the premium trims.
Tallahassee drivers will choose from five available Toyota Sienna Hybrid trim levels:
Sienna LE
Sienna XLE
Sienna XSE
Sienna Limited
Sienna Platinum
2021 Toyota Sienna Hybrid: Key Features
What can you expect from the new Toyota Sienna in 2021? The upcoming model brings a long list of upgrades — both inside and out. Inspired by a Japanese bullet train, the Sienna exterior combines sleek lines and boxy design cues. Other exciting additions for the Toyota Sienna Hybrid include:
Greater Fuel Efficiency — Toyota estimates the Sienna will get a combined 33 mpg for fuel. That's quite a jump up from the current Sienna, which gets an EPA-estimated 21 mpg combined with its V6 gasoline engine.
Normal, Eco, Sport, and EV Drive Modes — Four selectable drive modes help Albany drivers to customize driving dynamics and maximize fuel efficiency. Eco maximizes mileage from the hybrid system, Sport uses hybrid power to boost acceleration, and EV enters electric-only driving at low speeds for short distances.
When Will the Toyota Sienna Hybrid be Available?
Many drivers have been in touch to ask us this question: when is the Toyota Sienna Hybrid coming out? Interested buyers can expect to see new models on our lot in October or November of 2020. In the meantime, keep an eye on our online Sienna inventory!
Stay Updated on the Toyota Sienna Hybrid with Valdosta Toyota
When it comes to the new Toyota Sienna, 2021 is sure to be a banner year — but when is the Toyota Sienna Hybrid coming out for drivers in the Thomasville area? Be ready to shop in late 2020! Contact our team to compare hybrid models like the RAV4 and the Highlander. Contact us today to learn more!
Preorder the 2021 Toyota Sienna Hybrid