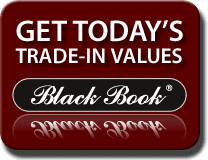 CUSTOMER TESTIMONIALS
We love to hear from customers like you who have had an outstanding experience here at Valdosta Toyota-Scion. If you've recently visited our Body Shop, Sales, Parts, or Service departments, let us know and we'll share your comments with our growing list of satisfied customers!
07/01/2013
To whom it may concern:
We wanted to tell you about our recent experience with our local Toyota dealership in Valdosta, GA. We had been shopping off and on to replace our SUV with something more comfortable and found online that Valdosta Toyota has some of the cars we intended to try, both new and used.
Everyone we met at Valdosta Toyota (and I think we met most of them) exuded an air of friendly and calm competence, especially our salesperson, Bob Dillon. They listened to what we were looking for patiently addressed our questions and needs, and complied with our request to be contacted by e-mail instead of phone. They let us drive a number of cars back to back so we could make immediate comparisons. They were very straightforward; there was no feeling of being rushed, bamboozled, or being left alone for long periods to wear us down. We were given copies of all the information we needed to make an informed decision such as the CarFax and remaining warranty for the car we liked best. There was no whining when we still wanted to check out a few more cars at other places, take some time to think it over, or when I double checked the condition of the car with an independent mechanic. Both they and our friend who works on cars (and jets) said the car was in great shape and was well maintained. Our friend said that Toyota is the only dealership in town he would trust to work on a car, and that they keep up with the needed service on both their new and used cars.
We were allowed to take the car home overnight a couple of times both to make sure we liked it on longer drives and so we could check to see if the things we take on trips would fit in it. The few things we asked them to do and double check on were handled quickly. We feel we have gotten good value for our money, and all the costs were explained to us up front before we bought the car. The accountant quickly arranged a good loan, explained our options well, and was able to apply for the tags needed for our state of residency. I had a Camry for 17 years and I remember dealerships and service departments beign mostly good, but none reached this level of overall excellence. We couldn't have asked for a better car buying experience.
Sincerely, The Harvey's - Valdosta, GA
04/03/2013
I just wanted to let someone know how amazing Mr. Nick Chapman was today in representing your company. I felt like he went above and beyond to help meet my needs and made my service trip a great experience. Hope you have more people like him on your staff! It was a joy to be served by him!
Connie Wells - Valdosta, GA
11/14/2012
Dear Terrell;
About a month ago, my wife & I were on our way back from Florida. Just as we crossed the Georgia/Florida line, the warning lights on our 2012 Toyota Sienna came on. We called you from the welcome center and you assured us it was probably a simple fix.
(Once there), you told us we would be back on the road in 30 minutes or less and we were! Your kindness, your attention to detail & your excellent service were greatly appreciated. You are a credit to your company and one of the reasons we are glad we went with Toyota. Thank You!
B.J. & JoAnne Thompson - Upper Marlboro, MD
11/01/2012
Dear Mr. Stokes;
My wife and I experienced car trouble on our way form Florida to Atlanta. We called your dealership and spoke with your employee, Michelle Dunaway. She immediately understood our problem and arranged for your tow truck service to pick us up. When we arrived at the dealership, we met Ms. Dunaway who explained that a master mechanic would look at our vehicle shortly while we made ourselves comfortable in your waiting area.
The mechanic determined the problem and explained that parts will be ordered for next day arrival. This meant that we would have to make arrangements and stay in Valdosta overnight. Ms. Dunaway arranged for us to be delivered to a local hotel and then the next morning she called our room informing us of the problem, when we could expect our vehicle to be ready and arranged for us to be picked up.
We didn't continue our trip for a whole set of other reasons, but my wife and I spoke on the way home about the great service and the friendly atmosphere that Ms. Dunaway created for us while we were in Valdosta.
We wanted you to know that the extra mile of service that Ms. Dunaway gave us is very much appreciated.
Sincerely, Charles H. Dember - San Antonio, FL
10/31/2012
While on I-75, October 23, 2012, we realized that the A/C on our 97 Avalon needed to be recharged. From the Jameson Inn near your shop, we contacted Michelle who told us she could have the repair made as long as we got there by 6PM. Within a few minutes, she had checked the car in for service and we were ready to go in about an hour. The reception was warm, the A/C cold, and the service typical of a TOP Toyota dealership. Thank you everyone!
Sincerely, Marilyn & John Mahoney - London, ON/Largo, FL
10/29/2012
For Chris, From Lisa K. Norton;
Dear Chris,
Exceptional service and special attention - I don't get that when my Jaguar goes in the shop! I LOVE my Camry and the good folks that keep me on the road. I highly recommend your attention and I appreciate you! Go Toyota!
Regards, Lisa Norton - St. Simons Island, GA
09/11/2012
Mr. Stokes:
I picked up my Camry this past Friday (9/7/12), which is a replacement vehicle for my 2011 Toyota Camry Le. Your dealership and your staff "EXCEEDED MY EXPECTATIONS" especially for the following people:
1) Terrell (Service Department Manager)
2) Kristen Petrowski (Service Advisor)
a) These two folks were nothing less than "PROFESSIONAL" at all times even when I was a "BUTTHEAD"
3) The mechanic who worked on my car from start to finish, the many numerous times that I brought it on. I regret that I do not know his name, but you can pull my service records and get his name.
4) Luis Hernandez (Sales Manager) and Jeanette Barcello (South Eastern Toyota) worked very closely together to make the vehicle replacement process as smooth as possible and speedy as possible.
5) Antoine (Valdosta Toyota Finance) had all my paperwork prepared and answered all of my questions to my complete satisfaction.
6) Chris Davis (Sales Person) he got involved in the process at the tail end of it, but I found him to be helpful and willing to help anyone involved the process.
I really want to extend a most sincere thanks to Kristen and Terrell for all that they have done. Valdosta Toyota/Scion and the people that are listed above have rekindled my faith and belief in the Toyota name and Valdosta Toyota-Scion.
Sincerely,
Bobby M. Lee - Moultrie, GA
07/26/2012
Can you believe that I just bought my Corolla yesterday, and today, my paint was chipped and scratched in a parking lot? I want to thank the service department for restoring my car so quickly. No one would know that my car was temporarily less than perfect. Thank you so much!
Karen Morris - Valdosta, GA
06/27/2012
Thanks so much, (Casey Hall), for helping us with our new 2010 Toyota Highlander! I can definitely say that was the best service we have ever received at a car dealership. Everyone was so friendly and helpful in getting us on the way to our beach vacation. We couldn't have been happier!
Dana Duggan - Decatur, GA
06/21/2012
(To Casey Hall, Internet Sales) - I LOVE my Sienna..... and actually made my first payment yesterday...lol....... We left for vacation
the weekend after I purchased the van.... 4 days in the NC mountains....
traveling with 4 grandchildren..... ages 8,7,6,and 5...... (the baby rode
in another vehicle)..... but the dvd player and earphones were a HIT.....
and even connected a game station .... and they played games for 8
hours...... and other than the yells of excitement over the game we did
not have to hear the game noises...... Gas milage has been good, Comfort-
Excellent...... My husband and I would always take HIS truck because he
never wanted to drive MY vehicle..... but now...... we take my
van.......Anyway, I am very thankful that I was able to purchase the van
and I appreciate all of the help I received from all of you at TOYOTA !OH, ..... and love, love, love the navigation system..... and hands free
phone......Too many things to remember that I love about it!


Melanie Lewis - Lake Park, GA
2012 Sienna Buyer
03/09/2012
Good Day,
I am writing to thank your service department. On February 2nd, while driving through Cordele, a large piece of metal fell from the truck ahead of me (perhaps 5' long and 4' wide) and all I could do was drive over it as traffic was in the right lane and a concrete barrier on the left side. We took the car to Wal-Mart where we got no satisfaction, found 2 tire dealers with no hoist, but did a visual inspection from the ground and suggested we take it to a car dealer, which we did. They replaced a bolt holding the heavy duty plastic below the radiator and we were on our way. On Friday after leaving our motel, we came to Valdosta Toyota where you did a thorough inspection and after the inspection, Mr. (Kenny) Robertson gave us a verbal report and now we had peace of mind and were on our way to Orlando. The Service Department must be thanked for real customer service. I am the owner of a Toyota Venza (2010) and very pleased with my vehicle and wish you (Valdosta Toyota) continued success ahead. Please thank the people in the Service Department. Kindest regards,
Anthony & Liesbeth Tedford - Whitby, Ontario
11/25/2011

I recently bought a 2011 Camry Le from you on the above date. My salesperson was Dora Massey. She was a polite, professional, knowledgable person about the vehicle. I did ask her some questions that she did not know the answer to and instead of trying to blow smoke, she went and got the answer or she found the person who did have the right answer and that impressed me alot about her. I just thought that you should know that she did a really good job from start to finish and I am very pleased with her and pleased with the Camry. When it comes to Dora you have a winner.
Bobby Lee - Moultrie, GA
11/11/2011
Casey;
Thanks for contacting me. I did enjoy working with you. You did a fantastic job! I rate my experience as the best car buy experience I have ever had.
Brian C. Ring - PhD Associate Professor Dept. of Biology - VSU - Valdosta, GA
09/16/2011
Dora,
Thank you for all your help with our mommy van. You are very sweet and treated us very professionally. You are beyond excellent.
Matt & Tiffany Harper - Tifton, GA
08/26/2011
It is hard to tell someone how they can improve a service when you give an excellent rating for the service performed. I will say this: I am 69 years old and have purchased some 20 new vehicles in my life and this purchase was by far the BEST experience of buying a new auto I have ever had!!! Thanks!
Richard Sumner - Valdosta, GA
08/24/2011
I just wanted to comment on my recent Toyota buying experience that I received at Valdosta Toyota, and Dora alone made it all worth while. She was extremely informational and fun to talk with and really made my truck buying experience an enjoyable one. Based on my experience with Dora alone, I will definitely recommend Valdosta Toyota to anyone looking to purchase a new Toyota.
Dustin Chastain - Murphy, NC
08/10/2011
I wanted to express my appreciation for the wonderful service I received when I got bad fuel in my vehicle while travelling. My service advisor, Glenn Burton, was absolutely the best! True customers service at its finest! Thank you so much!
John Hagaman - Bradenton, FL
08/09/2011
I would like to make this dealership aware of Terrill Head and his customer service skills. My sister and I were on a recent trip to Florida to conduct business for our elderly father. We heard a noise under the car and we stopped at your dealership. Mr. Head was so accomodating and your service department fixed the underpanel so we could continue on to complete our business. That was service beyond as the car was a Buick product. The older generation still thinks GM Products. My sister drives a Rav4 and I have a Camry so I guess we are the smart ones in the family. Again thanks and we truly appreciate the service. Mr. Head is an asset to your organization.
Anna Lee - Atlanta, GA
07/07/2011
Casey,

Thank you for being so patient and good to me, I would go back to you again when I get another car, it will not be for a long time, but when that time comes I will be back. Thank you for not being so pushy like the other dealers. Thank you so much, you're the best.
Nancy Heath - Ocala, FL
07/05/2011
Hi Kurt Fraser & Roger Walker,
Once again we'd like to thank both of you for your time and help locating a 2011 4Runner for us. After working with over fifteen various Toyota dealerships in the southeast during a rather lengthy search for a vehicle, Valdosta Toyota-Scion was the only one able to deliver. Even though both of you provided most of the assistance, we're sure there are others, Antoine Thomas (finance) for instance, that also contributed to this sale. We know a lot of "behind the scenes" work is required for each sale. Please extend our thanks and appreciation to all involved in this one.
It was very helpful to receive timely responses to our numberous emails during the search. Being told exactly what options and features you were able to deliver without of the game playing was very refreshing. That's seldom experienced at most dealerships, not just Toyota. Your offer price was very competitive and honest. Hopefully, it resulted in a workable profit for you as it was quite acceptable to us based on offers we reviewed from other dealerships on a comparable 4Runner. The offer price presented was the price we paid at the time of delivery. Again, no often experienced "games" were played.
Finally, since we were treated so well, what can we do for Valdosta Toyota-Scion? We think the highest beneficial complement would be to "spread the word." That is, we'll go out of our way to tell as many potential future Toyota customers what a great total experience we received at Valdosta Toyota-Scion. Hopefully that will result in some future business from the Tallahassee, FL. area.
....Your management team should be extremely proud of the outstanding work their team is capable of delivering from a customer's perspective. We only wish more auto dealerships were managed as professionally as Valdosta Toyota-Scion. Keep up the good work!
Jerry and Mary Pat Zacker - Tallahassee, FL
07/03/2011
Just wanted to say how much I enjoyed my visit to the dealership on 07/01/2011. When I arrived, I was greated with a smile and treated like I was the only customer there. Everyone was so friendly and speaking. My salesman, (Mike Cabral), was awesome. He was very much into making sure I was happy, and I have to be honest, he succeeded! I was able to purchase a 2009 Toyota Camry for a price I could afford. I have and will continue to make recommendations to this dealership because they are worth it. I am a very satisfied customer! Thanks!
Jasmina Covington - Adel, GA
07/01/2011
A big thank's also to Courtney Grate and Roger Walker for making our purchase a success!!! and to Rick Daugherty for hooking up my S.O.S. You really have a great team of people working there!!! Valdosta Toyota ROCK'S and we will be back!! (via Facebook)
Kristie Wiggins Cox - Valdosta, GA
06/25/2011
Thank you Casey for the great experience at Valdosta Toyota! It was well worth the long drive for South Florida because you and your team were all very professional, kind, and took care of us very well! Evan loves the truck; it is exactly what we were looking for - Price & Quality! Thank you again!
Jenna Woolvin & Evan Pignato - Hobe Sound, FL
06/10/2011
Our visit to Valdosta Toyota was a very pleasant experience and was happy to come away with our chosen vehicle (Highlander). Everything was excellent. Dora & Rico (sales) handled the purchase as good as anyone would want, very courteous, polite & professional. This also goes for Courtney (Finance) too. We visited 5 dealers and Valdosta Toyota just happen to be the best overall and met our requirements(also price) without the hassle others exhibited.
MANY THANKS to every one!
Betty & Nelson Futch - Tallahassee, FL
05/20/2011
I loved that the dealership offered the live chat with an Internet Sales person. The first price they gave me on the Highlander was fair and I did not have to haggle for a good deal. They did not have one on the lot like I wanted, but they located one and had it for me just a few days later. Casey was very helpful in getting me just what I wanted in my new vehicle.
Susan Poole - Cairo, GA
05/05/2011
Hi All I am writing to let you all know how happy I am with the repairs you did on my car during the week following Easter. While I don't feel lucky hitting that semi truck tire and wheel I do feel EXTREMELY lucky finding you guys to fix my car. The repairs are perfect your whole collision department was super helpful. Superior job! We made it home safely and the car operated as if nothing had happened to it. Please share this with your GM Ricky Stokes and collision manager Gary Hilenan. Thanks again.
Sincerely Bill & Nancy Moyer Emmaus PA
04/09/2011
Roger Walker - Internet Manager;
Thanks for your email and also for your help in buying this truck. The drive back to New Orleans gave me ample opportunity to test and enjoy the new toy.
I would also like to express my appreciation for the highly professional and enjoyable manner in which both you and Casey Hall conduct business. Clearly, customer service and satisfaction are your foremost goals, and you have done an excellent job.
Buying an automobile over the internet is the 'brave new world'. Your extensive and highly detailed description of the truck on the website, down to the last little detail, provided me with far more information about this vehicle than I ever had about any car I purchased in the past. As an Economics professor, I can tell you that this kind of transparency is one of the major factors in stimulating business activity. You really did an exceptional job in putting the truck's website together! You should conduct seminars. I hope you boss recognizes your skilful work. Many of my friends thought me deranged for buying an automobile sight-unseen; the same ones now envy me for having acquired an excellent vehicle for an excellent price.
Casey did a wonderful customer service job. She stayed on top of the deal, and her pleasant and easy-going way instilled confidence and alleviated any concerns that might have lingered. And being picked up from the airport and receiving VIP treatment was a very nice touch.
I must also compliment the young man (Courtney Grate - Finance Manager) with whom I did all the paperwork. He is very personable, and we had a nice chat while we were doing the tedious signing of countless papers. He went far beyond the call of duty, checking on various aspects dealing with warranties in Mexico and registration in Louisiana. Please thank him again for me.
In summary, my experience with Valdosta Toyota was wonderful and I compliment its staff.
Please feel free to use this note in any way you see fit or me personally as a reference.
Best regards,
Thomas M. Bayer, PhD.
02/24/2011
Just wanted to let you know that Kristen Petroski went above and beyond in helping me with a service issue today. She should be commended on her exceptional customer service and professionalism. I have never had such a pleasant experience, even the dealer where I purchased the Corolla didn't go as far to make the experience so easy. Please recongize Kristen for the value she adds to your entire dealership!!
William DeBene
02/01/2011
We just wanted to say thank you very much for the great Customer Service you gave us when we leased our new Toyota Matrix. We were so pleased with the service we received and we lover our new car! We'll be sure to tell our friends about you!
David & Doris Arsenault
02/01/2011
This was by far the best car buying experience ever! I hope to do business again with Valdosta Toyota.
Britini Bullard
01/29/2011
Dear Jessica (and Geico Staff Members)
I want to thank you for the prompt attention you have shown during the restoration of my car; from the moment I walked into your office and throughout the entire process, your staff was very courteous and considerate in making certain all concerns and issues were addressed.
Please know that in most places of business, I have experienced a very poor level of "customer first" attitude...that has certainly not been the case at your office and I wanted to send a very bigh THANKS to everyone from the front office to the paint shop for making me a very satisfied customer! Please forward this email to your management to advise them of a job well done!
Terri Riley
01/10/2011
(speaking of our Customer Appreciation Night)
What a terrific idea, but from my experience with Valdosta Toyota it doesn't surprise me a bit. You have a tremendous staff and I'm so happy to have played a small part in your success. Kudos' to everyone from your sales team, i.e., Dora was a delight to work with and John (Jarrard) was very helpful in arranging the logistices on servicing my car after the sale, not to mention Terry from the shop and the terrific job he did. I'm a big Toyota fan and for the past 25 years have purchased Toyota's from Miami to Atlanta and you guys are a cut above the rest!
Dennis Piazza
12/29/2010
I got the best deal at Valdosta Toyota. I've purchased many vehicles from several dealerships over the past 20 years, but Valdosta Toyota not only offered the best deal, they went above and beyond to make me happy and the experience pleasurable! My husband and I are very happy with our Toyota Avalon and recommend Valdosta Toyota to everyone searching for a vehicle.
I also recommend Casey Hall. She was our sales lady. She was great to work with. Thanks Casey and Valdosta Toyota for a wonderful car shopping experience. We will be back to purchase our next vehicle from you.
Anna Johnson